Social Media
For Show Updates & News:
Follow @ATSNtv
Tweet Your Comments to Host,
James B. Towle:
Tweet to @JamesBTowle
Tweets by @jamesbtowle
VISIT OUR
YouTube CHANNEL:
The Tueller Drill






Order full version shooting events on DVD at "ATSN.TV E-BAY Store"


ATSN Television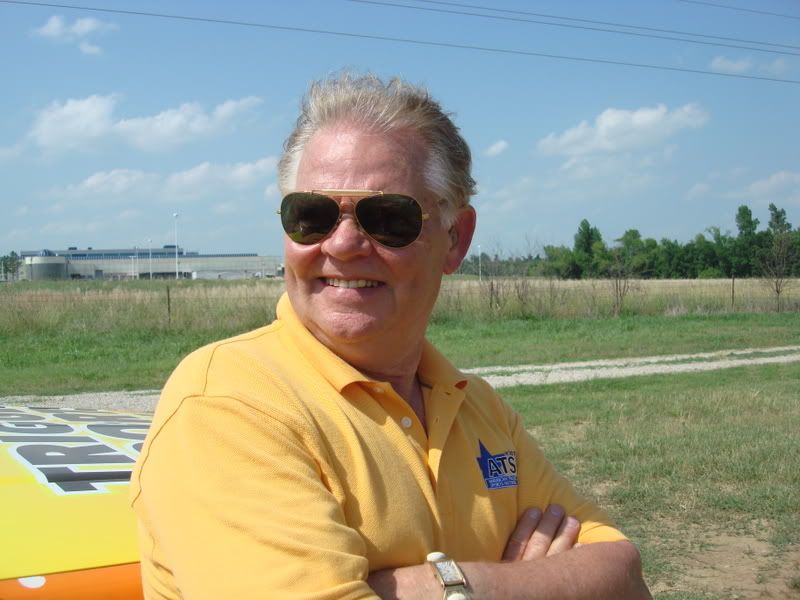 hosted by James B. Towle

We are committed to providing our viewers with the best shooting news, shooting tips and self-protection information. You don't want to miss an episode of Stop The Threat or shooting events on Trigger Sports TV, or commentary on Trigger Sports LIVE!
Trigger Sports LIVE!
Trigger Sports TV!
Stop the Threat!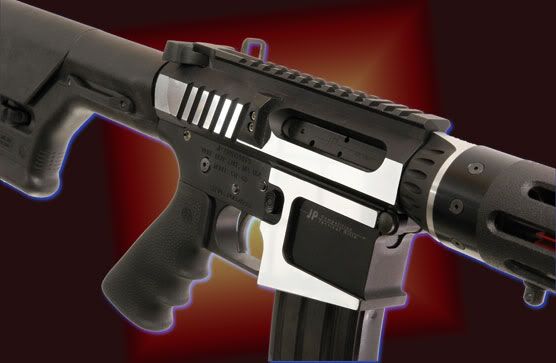 Scroll Down for Pursuit and Sportsman program line ups!

On the Pursuit Channel!



FRIDAY NIGHTS
6:00PM PST/9:00PM EST
DISH NETWORK
Channel 393 HUNT
DIRECTV
Channel 604 PRST



Streaming on Roku and VIDillion!

STOP THE THREAT

Hosted by James B. Towle

FRIDAY APRIL 3, 2015
STOP THE THREAT
"Shoplifting Complex"

FRIDAY APRIL 10, 2015
STOP THE THREAT
"Home Defense"

FRIDAY APRIL 17, 2015
STOP THE THREAT
"Hide and Seek"

FRIDAY APRIL 24, 2015
STOP THE THREAT
"Interrupted Robbery"

FRIDAY MAY 1, 2015
STOP THE THREAT
"Runaway Purse"

FRIDAY MAY 8, 2015
STOP THE THREAT
"Assault from the Shadows"

FRIDAY MAY 15, 2015
STOP THE THREAT
"Noises Within"

FRIDAY MAY 22, 2015
STOP THE THREAT
"Car Trouble"

FRIDAY MAY 29, 2015
STOP THE THREAT
"Walking Robbery"

FRIDAY JUNE 5, 2015
STOP THE THREAT
"Bad Deal"

FRIDAY JUNE 12, 2015
STOP THE THREAT
"Bad Invasion"

FRIDAY JUNE 19, 2015
STOP THE THREAT
"Midnight Mugging"

FRIDAY JUNE 26, 2015
STOP THE THREAT
"Targeted Invasion"



MONDAY NIGHTS
7:30 PM PST/10:30 PM EST
DISH NETWORK
Channel 395(hd) & 395
DIRECTV
Channel 605

Find
SPORTSMAN CHANNEL
in your area
CLICK HERE

MONDAY APRIL 6, 2015
STOP THE THREAT
"Garage Confrontation"

MONDAY APRIL 13, 2015
STOP THE THREAT
"Overwhelming Force"

MONDAY APRIL 20, 2015
STOP THE THREAT
"The Accident"

MONDAY APRIL 27, 2015
STOP THE THREAT
"Rude Awakening"

MONDAY MAY 4, 2015
STOP THE THREAT
"Change of Heart"

MONDAY MAY 11, 2015
STOP THE THREAT
"Locked Door"

MONDAY MAY 18, 2015
STOP THE THREAT
"Mugging Gone Wrong"

MONDAY MAY 25, 2015
STOP THE THREAT
"Good Samaritan"

MONDAY JUNE 1, 2015
STOP THE THREAT
"Fighting Back"

MONDAY JUNE 8, 2015
STOP THE THREAT
"Right Place/Right Time"

MONDAY JUNE 15, 2015
STOP THE THREAT
"Caught in the Act"

MONDAY JUNE 22, 2015
STOP THE THREAT
"Neighborhood Watch"


SELF DEFENSEEXPERT GUESTS>


DON CLARK>
DAVID CODREA>
SARAH CORTEZ>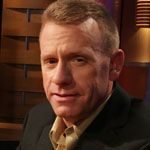 WES DOSS>
WILLIAM DUGGAN>
DONN GALLAHUE>
KATHY JACKSON>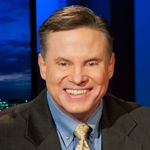 CHUCK JOYNER>
MARC MACYOUNG>
DAN MARCOU>
ROB PINCUS>
RICHARD PORTWOOD>
>
DUNCAN STEWART>
ALAN WATSON>
CHRIS WOLF>
WEEKLY AIR TIMES:
WEDNESDAY - 2:00PM PST/
5:00PM EST
THURSDAY - 10:00PM PST
FRIDAY - 1:00AM EST
FRIDAY - 6:00PM PST/9:00PM EST

MISS AN EPISODE?
VISIT OUR ARCHIVES ABOVE,
WWW.YOUTUBE.COM/ATSNTV
OR CLICK ON
THE PURSUIT CHANNEL BELOW

Upcoming Shows
American Trigger Sports Network Coverage

ATSN TV
STOP THE THREAT

FREE DVD TRANSCRIPTS AVAILABLE
Pay Shipping & Handling $9.95

Watch upcoming
"Stop the Threat" episodes
Featuring ALL law enforcement
Special Guests:
Wes Doss, William Duggan & Chris Wolf

Advice on self protection from
real professionals in the field!


ATSN News


Stop the Threat and ATSN Trigger Sports TV full episodes are always available "On Your Computer 24/7, When YOU Want to See It!" at www.ATSN.tv and on our YouTube Channel at www.youtube.com/atsntv.

Now you can also stream our Pursuit broadcasts live on your computer, iPad, iPhone and Chromecast TV by visiting the following link:




http://www.vidillion.tv/pursuitchannel

Bookmark it and never miss a show no matter where you are!
Featured Trigger Sports TV Episode!
ATSN Trigger Sports TV Featured Episode
Trigger Sports TV: 911 Call - Home Intruder & Gun Hypocrisy
presented by ATSNtv


ATSN Trigger Sports TV Shooting Events Promo
ATSN Trigger Sports TV presents FULL episodes of your favorite shooting events via the Trigger Sports TV menu tab above and on our YouTube Channel, alongside Stop the Threat self-defense programming and bonus clips from the field, behind-the-scenes, featured shooters, sponsors, products and more!

Subscribe today at www.youtube.com/ATSNtv!


ATSN: Stop the Threat - 7 Time Telly Award Winner!
ATSN TV & Stop the Threat
Winner of Seven People's Telly Awards!

OUR FANS SAY IT ALL! - Featured Viewer Comment - Terry
Each week James receives email from our viewers. Here is what one viewer had to say:

Dear Mr. Towle,

I record your Stop the Threat program each week and watch it on Saturday mornings.

As a 67 year old veteran of many "altercations" I enjoy the common sense approach that you and your panel express. So many "defense" programs these days are so quick to advise the victim to yell STOP, and then start shooting.

Thank you so much for the breath of fresh air that your program brings. You have, without a doubt, the best "defense" program on TV.

Sincerely,
Terry
Monroe, Iowa
Featured Blogger: David Codrea - War On Guns
Extreme Multi-3 Gun DVD Trailer
Trigger Sports LIVE! caught up with the X3Gun Multi-gun shooters in Piru, CA at the Unique Gun Range and The Deadwood Boys range. The full version DVD NOW SHIPPING!!




Order your Full Version DVD's today. NOW SHIPPING!
"ATSN.TV Store"

Sneak preview of the USPSA 1911 Single Stack Pistol Match at PASA Park in Barry, IL filmed by the ATSN.tv Trigger Sports LIVE! Order your own full-version DVD at "ATSN.TV E-BAY Store"

Congratulations to Rob Leatham and Julie Golob from ATSN.tv


Contact Us
If you are experiencing a problem viewing the shows or with our website, then feel free to
contact our support team
New episodes posted weekly on Weds at 12 Noon PST.
About ATSN
NOTE: ATSN was born from the already popular national Radio broadcast, "Trigger Sports Radio", hosted by James B. Towle. Towle wanted to bring the world of Trigger Sports to a whole new level by introducing video clips and LIVE coverage from shooting events, plus NRA updates from Headquarters, Hunting Reports and expert guests on Trigger Sports LIVE! an internet television weekly show. From there, Towle expanded by introducing Trigger Sports TV via DirecTV and Dish Network on the Pursuit Channel. Traveling across the USA, Towle and the ATSN film crew taped competitions and training events in all shooting discipline. Soon after, Towle realized that gun owners needed information on the responsibility of personal self-defense and gun handling beyond the shooting range, and Stop the Threat was born. Each week a panel of law enforcement experts discuss the re-enactment of true crime incidents that have occurred throughout the US and offer the audience sound information to better protect themselves and their loved ones. Towle often asks the viewers to consider "when to shoot or when to retreat". ATSN continues to be the leader in your trigger sports, and personal defense tactics and education.
Mission Statement
"To discuss the safe and responsible ownership of guns as a family sport and an American Tradition".
Quoted :
James B. Towle, Chairman and CEO
© Copyright 2008, All Rights Reserved