Social Media
For Show Updates & News:
Follow @ATSNtv
Tweet Your Comments to Host,
James B. Towle:
Tweet to @JamesBTowle
Tweets by @jamesbtowle
VISIT OUR
YouTube CHANNEL:
The Tueller Drill






Order full version shooting events on DVD at "ATSN.TV E-BAY Store"


ATSN Television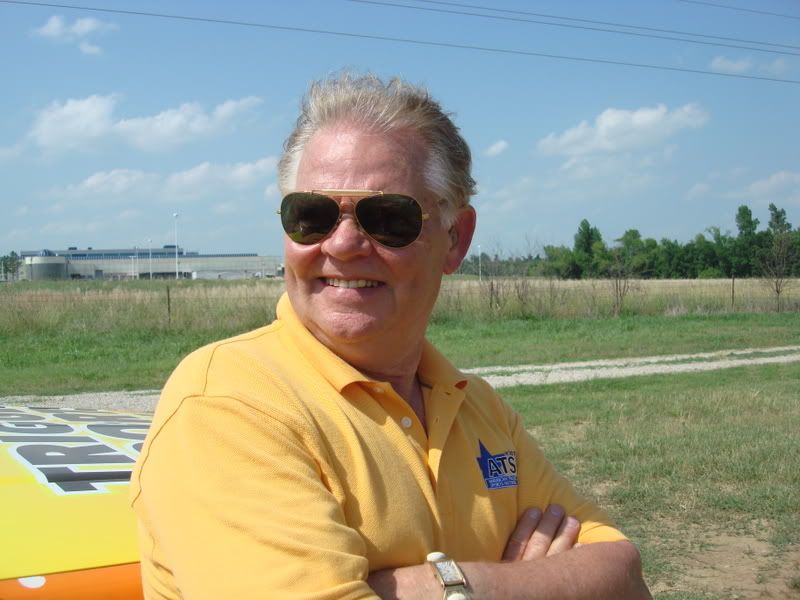 hosted by James B. Towle

We are committed to providing our viewers with the best shooting news, shooting tips and self-protection information. You don't want to miss an episode of Stop The Threat or shooting events on Trigger Sports TV, or commentary on Trigger Sports LIVE!
Trigger Sports LIVE!
Trigger Sports TV!
Stop the Threat!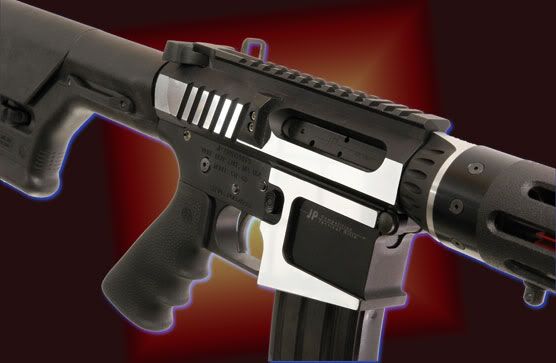 Scroll Down for Pursuit and Sportsman program line ups!

On the Pursuit Channel!



FRIDAY NIGHTS
6:00PM PST/9:00PM EST
DISH NETWORK
Channel 393 HUNT
DIRECTV
Channel 604 PRST



Streaming on Roku and VIDillion!

STOP THE THREAT

Hosted by James B. Towle

FRIDAY JAN 2, 2015
STOP THE THREAT
"Hide and Seek"

FRIDAY JAN 9, 2015
STOP THE THREAT
"Car Trouble"

FRIDAY JAN 16, 2015
STOP THE THREAT
"Assault from the Shadows"

FRIDAY JAN 23, 2015
STOP THE THREAT
"Bad Invasion"

FRIDAY JAN 30, 2015
STOP THE THREAT
"Shoplifting Complex"

FRIDAY FEB 6, 2015
STOP THE THREAT
"Midnight Mugging"

FRIDAY FEB 13, 2015
STOP THE THREAT
"Noises Within"



MONDAY NIGHTS
7:30 PM PST/10:30 PM EST
DISH NETWORK
Channel 395(hd) & 395
DIRECTV
Channel 605

Find
SPORTSMAN CHANNEL
in your area
CLICK HERE

MONDAY DEC 29, 2014
STOP THE THREAT
"The Jogger"

MONDAY JAN 5, 2014
STOP THE THREAT
"The Office"

MONDAY JAN 12, 2014
STOP THE THREAT
"Fast Food"

MONDAY JAN 19, 2014
STOP THE THREAT
"The Movies - Date Night"

MONDAY JAN 26, 2014
STOP THE THREAT
"Convenience Store Robbery"


SELF DEFENSEEXPERT GUESTS>


DON CLARK>
SARAH CORTEZ>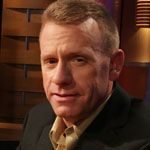 WES DOSS>
WILLIAM DUGGAN>
KATHY JACKSON>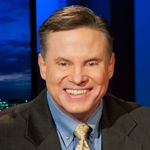 CHUCK JOYNER>
MARC MACYOUNG>
DAN MARCOU>
ROB PINCUS>
RICHARD PORTWOOD>
>
DUNCAN STEWART>
CHRIS WOLF>
WEEKLY AIR TIMES:
WEDNESDAY - 2:00PM PST/
5:00PM EST
THURSDAY - 10:00PM PST
FRIDAY - 1:00AM EST
FRIDAY - 6:00PM PST/9:00PM EST

MISS AN EPISODE?
VISIT OUR ARCHIVES ABOVE,
WWW.YOUTUBE.COM/ATSNTV
OR CLICK ON
THE PURSUIT CHANNEL BELOW

Upcoming Shows
American Trigger Sports Network Coverage

ATSN TV
STOP THE THREAT

FREE DVD TRANSCRIPTS AVAILABLE
Pay Shipping & Handling $9.95

Watch upcoming
"Stop the Threat" episodes
Featuring ALL law enforcement
Special Guests:
Wes Doss, William Duggan & Chris Wolf

Advice on self protection from
real professionals in the field!


ATSN News


Stop the Threat and ATSN Trigger Sports TV full episodes are always available "On Your Computer 24/7, When YOU Want to See It!" at www.ATSN.tv and on our YouTube Channel at www.youtube.com/atsntv.

Now you can also stream our Pursuit broadcasts live on your computer, iPad, iPhone and Chromecast TV by visiting the following link:




http://www.vidillion.tv/pursuitchannel

Bookmark it and never miss a show no matter where you are!
Featured Trigger Sports TV Episode!
ATSN Trigger Sports TV Featured Episode
5th Annual Houston Liberty Festival:
Sporting Clays Tournament Benefitting
"Homes for Our Troops"
presented by ATSNtv


ATSN Trigger Sports TV Shooting Events Promo
ATSN Trigger Sports TV presents FULL episodes of your favorite shooting events via the Trigger Sports TV menu tab above and on our YouTube Channel, alongside Stop the Threat self-defense programming and bonus clips from the field, behind-the-scenes, featured shooters, sponsors, products and more!

Subscribe today at www.youtube.com/ATSNtv!


ATSN: Stop the Threat - 7 Time Telly Award Winner!
ATSN TV & Stop the Threat
Winner of Seven People's Telly Awards!

OUR FANS SAY IT ALL! - Featured Viewer Comment - Scott
Each week James receives email from our viewers. Here is what one viewer had to say:

Hello,

I watch your show, "Stop the Threat." Of all the self defense television shows I find it is the most informative self defense show on television which covers the issues that a person is most likely to encounter as it is based on "real life" situations. I regularly watch " Stop the Threat" to increase my knowledge base and to keep in mind what I consider the most important aspect to keep in mind in self defense situations, the legal issues. Not necessarily as much on the tactical side of self defense, as these are important, but can include an enormous variety of situations which are very chaotic and unpredictable.

Your table of experts is the best in the business with their large experience base and with their different angles of review of these situations that require me to think about what I must keep in mind if I ever find myself in one of these "real life self defense situations".

"Stop the Threat" is the most mind stimulating show on self defense that keeps me prepared for whatever predicament that I might find myself in with my Concealed Carry License and teaches me how to react both during and after any event should that event ever happen.

Bottom line it keeps me thinking and in a good mental, self defense state of mind. Keep up the good work!

Scott
Featured Blogger: David Codrea - War On Guns
Extreme Multi-3 Gun DVD Trailer
Trigger Sports LIVE! caught up with the X3Gun Multi-gun shooters in Piru, CA at the Unique Gun Range and The Deadwood Boys range. The full version DVD NOW SHIPPING!!




Order your Full Version DVD's today. NOW SHIPPING!
"ATSN.TV Store"

Sneak preview of the USPSA 1911 Single Stack Pistol Match at PASA Park in Barry, IL filmed by the ATSN.tv Trigger Sports LIVE! Order your own full-version DVD at "ATSN.TV E-BAY Store"

Congratulations to Rob Leatham and Julie Golob from ATSN.tv


Contact Us
If you are experiencing a problem viewing the shows or with our website, then feel free to
contact our support team
New episodes posted weekly on Weds at 12 Noon PST.
About ATSN
NOTE: ATSN was born from the already popular national Radio broadcast, "Trigger Sports Radio", hosted by James B. Towle. Towle wanted to bring the world of Trigger Sports to a whole new level by introducing video clips and LIVE coverage from shooting events, plus NRA updates from Headquarters, Hunting Reports and expert guests on Trigger Sports LIVE! an internet television weekly show. From there, Towle expanded by introducing Trigger Sports TV via DirecTV and Dish Network on the Pursuit Channel. Traveling across the USA, Towle and the ATSN film crew taped competitions and training events in all shooting discipline. Soon after, Towle realized that gun owners needed information on the responsibility of personal self-defense and gun handling beyond the shooting range, and Stop the Threat was born. Each week a panel of law enforcement experts discuss the re-enactment of true crime incidents that have occurred throughout the US and offer the audience sound information to better protect themselves and their loved ones. Towle often asks the viewers to consider "when to shoot or when to retreat". ATSN continues to be the leader in your trigger sports, and personal defense tactics and education.
Mission Statement
"To discuss the safe and responsible ownership of guns as a family sport and an American Tradition".
Quoted :
James B. Towle, Chairman and CEO
© Copyright 2008, All Rights Reserved