Trigger Sports LIVE!
For Show Updates & News:
Follow @ATSNtv
Tweet Your Comments to Host,
James B. Towle:
Tweet to @JamesBTowle
Tweets by @jamesbtowle
Click to Watch
ATSN.TV YouTube CHANNEL Below
NOW On PPV!

IT'S EASY! Just CLICK, LOG-IN & Enjoy!



3rd Annual Biathlon Race-Mammoth
Congratulations to Marc Sheppard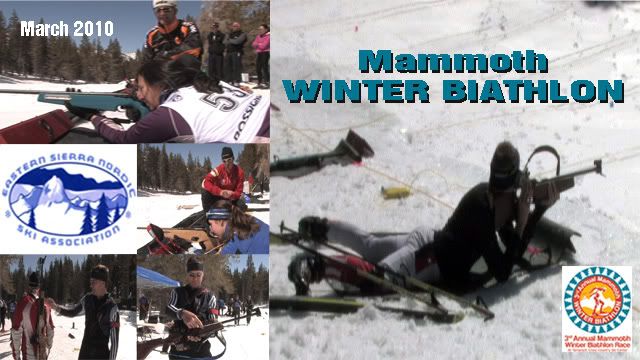 Order the full version on DVD at "ATSN.TV E-BAY Store"or call 888-785-2876.


North American FITASC
Dogwood Hollow
Congratulations to HOA, Will Fennell.

Order the full version on DVD at "ATSN.TV E-BAY Store"or call 888-785-2876.


Appleseed Project! RWVA Riflemen



Order the full version on DVD at "ATSN.TV E-BAY Store"or call 888-785-2876.



Return to Shibumi Mountain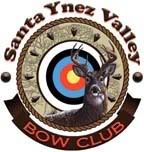 Order the full version on DVD at "ATSN.TV E-BAY Store"or call 888-785-2876.
The Only American Gun Maker
For More Information on the NCO 1911 www.karllippard.com


Trigger Sports LIVE!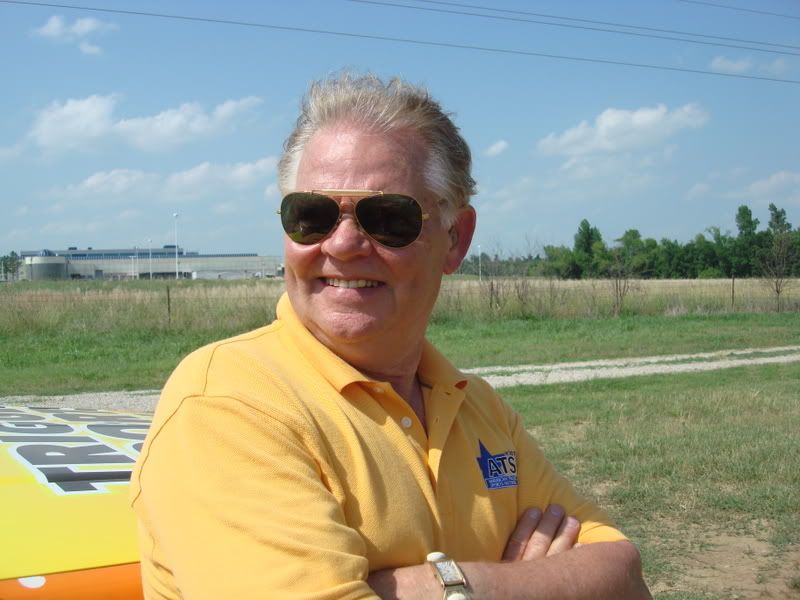 hosted by James B. Towle

Our shows are broadcast around the world and are always LIVE, ready to take your calls or questions via the chat room! We are committed to providing our viewers with the best shooting news, product reviews, and shooting tips straight from the pros themselves. You don't want to miss this show, but if you do miss it live, remember you can always watch the replay starting directly after the show. Below are just some of the topics we cover on Trigger Sports LIVE! show:
Show Guests LIVE! each week
Shooting tips and reports from world-class Shooting Instructors & Champions
NRA Update LIVE with Rachel Parsons
Hunting Report LIVE with Barbara Crown
David Codrea, Gun Rights Examiner
Event Updates & Shooter Interviews from our Field Correspondents & Reporters
Event Coverage from the US OPEN, PAN AM Shotgun, IHMSA, NSCA Natls,3X-Gun, Rimfire, USPSA, IPSC, ICORE, IRC
What We Can Offer You!

Event Coverage
Schedule a Field Reporter or Live Broadcast for your event at live@atsn.tv.
Video Production
A team of specialists put your products, events or services to video.

Advertising
Advertise your events, products or services on Trigger Sports LIVE!

Documentaries
Our professionals can create a video biography, history or documentary about you or your event!
We Can Film Your Event!

American Trigger Sports Network Television Show
FRIDAY NIGHTS
6:00PM PST/9:00PM EST




DISH NETWORK Channel 393 HUNT

DIRECTV Channel 604 PRST

STOP THE THREAT

Hosted by James B. Towle

Episode 1 - FRIDAY OCT 4, 2013
STOP THE THREAT "Change of Heart"

Episode 2 - FRIDAY OCT 11, 2013
STOP THE THREAT"Caught in the Act"

Episode 3 - FRIDAY OCT 18, 2013
STOP THE THREAT "Good Samaritan"

Episode 4 - FRIDAY OCT 25, 2013
STOP THE THREAT "On the Run"

Episode 5 - FRIDAY NOV 1, 2013
STOP THE THREAT "Rude Awakening"

Episode 6 - FRIDAY NOV 8, 2013
STOP THE THREAT"Right Place/Right Time"

Episode 7 - FRIDAY NOV 15, 2013
STOP THE THREAT "Locked Door"

Episode 8 - FRIDAY NOV 22, 2013
STOP THE THREAT "Bad Idea"

Episode 9 - FRIDAY NOV 29, 2013
STOP THE THREAT "Quick Action"

Episode 10 - FRIDAY DEC 6, 2013
STOP THE THREAT "Neighborhood Watch"

Episode 11 - FRIDAY DEC 13, 2013
STOP THE THREAT "Mugging Gone Wrong"

Episode 12 - FRIDAY DEC 20, 2013
STOP THE THREAT "Fighting Back"

Episode 13 - FRIDAY DEC 27, 2013
STOP THE THREAT "Perceived Threat"

SELF DEFENSEEXPERT GUESTS>


DON CLARK>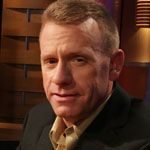 WES DOSS>
WILLIAM DUGGAN>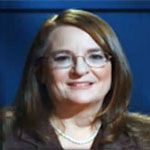 KATHY JACKSON>
MARK MACYOUNG>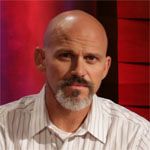 ROB PINCUS>
>
CHRIS WOLF>
WEEKLY AIR TIMES:
WEDNESDAY - 2:00PM PST/
5:00PM EST
THURSDAY - 10:00PM PST
FRIDAY - 1:00AM EST
FRIDAY - 6:00PM PST/9:00PM EST

MISS AN EPISODE?
VISIT OUR ARCHIVES ABOVE,
WWW.YOUTUBE.COM/ATSNTV
OR CLICK ON
THE PURSUIT CHANNEL BELOW

GUEST CONTRIBUTORS>
DAVID CODREA


GUN RIGHTS EXAMINER


MARK WALTERS


HOST - ARMED AMERICAN RADIO


BARBARA CROWN


PUBLISHER-THE HUNTING REPORT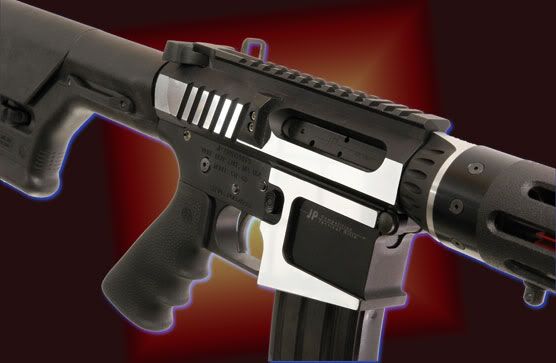 Upcoming Shows
American Trigger Sports Network Coverage

ATSN TV
STOP THE THREAT

FREE DVD TRANSCRIPTS AVAILABLE
Pay Shipping & Handling $9.95

Watch upcoming
"Stop the Threat" episodes
Featuring ALL law enforcement
Special Guests:
Wes Doss, William Duggan & Chris Wolf

Advice on self protection from
real professionals in the field!


ATSN News
Now Also on Shentel HD Cable - Channel 15 Alive TV


ATSN: Stop the Threat
now available in HD Cable
on Shentel Communications
to basic/economy subscribers
Channel 15, ALIVE TV

Showtimes: 9:30 PM EST Mondays and Saturdays

Episode 1 - WEEK OCT 14, 2013
STOP THE THREAT "The Jogger"

Episode 2 - WEEK OCT 21, 2013
STOP THE THREAT"Co-Worker Assault"

Episode 3 - WEEK OCT 28, 2013
STOP THE THREAT "Car Jacking"

Episode 4 - WEEK NOV 4, 2013
STOP THE THREAT "The Office"

Episode 5 - WEEK NOV 11, 2013
STOP THE THREAT "Fast Food"

Episode 6 - WEEK NOV 18, 2013
STOP THE THREAT"Home Invasion"

Episode 7 - WEEK NOV 25, 2013
STOP THE THREAT "The Movies"

Episode 8 - WEEK DEC 2, 2013
STOP THE THREAT "Home Alone"


OUR FANS SAY IT ALL! - Featured Viewer Comment: John Jr.
Dear Mr. Towle: Locked Door was one of your best episodes yet. Seems everyone was pretty much in agreement with what took place and that firing through the door was not the right thing to do. Knowing your background is key to shooting. The bullet once it leaves the barrel will hit what's ever in it's path and who knows where it'll wind up after that. Since this was a frequent occurrence, drunks coming to this guy's front door, the homeowner could have reinforced his front door thus preventing anyone from simply coming in by pushing on the door. But he didn't, was he hoping for such a confrontation? Had he finally had enough and wanted to make a statement, one that the Mayor and City would not take so lightly? Everyone stated that the threat was there, it was, but not immediate. There was a door between the homeowner and the drunk. If the drunk would have broken into the house then yes it would have been immediate, deadly force could have been used at that time to defend the homeowner's life. Kathy stated that she would have retreated to another room immediately. I think she firmly believes that this is the best strategy to use in every situation. Not sure I agree with her this time. I'd remain near the front door, protected, out of the line of fire from outside and wait for the police or until the drunk broke into the house and then... If the drunk was so determined to get into my house and did, plus in this instance when the door came or was opened by the homeowner the drunk said that he'd kill the homeowner, then I believe that retreating was no longer an option. The line was crossed and I'd protect myself even to the regrettable point of using deadly force. Since Washington is a Shall State, the drunk could very well have had a firearm as well, lucky thing he didn't, "he" may have fired through the door. I don't agree with Washington's "Shall Law" or Kathy's statement that she approves of the issuing of a CCW with a fee but no class room training of any kind. Big mistake. The class I took was basic at best. It did teach us the law as it pertains to the use of deadly force and when not to shoot. Backing up until there was no where else to go was a key topic the instructor tried to imprint on each of us. Not only does it make the shooter more careful when using a firearm but it makes the shooter a better person in the eyes of the public as well as the jury, that he did everything in his power to reasonably avoid shooting the bad guy. A class should at least teach the fundamentals of the law. Issuing a CCW permit without this is pretty crazy. To think that a person on his/her own would later seek out training or learn to shoot more accurately is not logical. "What's the incentive, who has the time, "I" got my permit, "I" paid for it, that's all I need. Why do I need to learn the law, why do I need to learn to shoot, it's just just a matter of "point and click" isn't? Uh, where's the safety again, is this thing even loaded"? Washington's Shall Law, it's the Old West Ideology in the 20th Century. "Buy Your CCW Permit, Strap On A 100-Shot Pistol, A Few Extra Magazines And You're A Rough, Tough And Ready Defender Of Children, Woman, Justice And The American Way Of Life"! Some of these folk probably think that afterwards they'll simply ride off into the sunset, their duty done! John Jr.
American Trigger Sports Network (ATSN)
"Stop the Threat"
Featured on NRA Freedom Fridays
on the Pursuit Channel
DirecTV 604/DISH 393

ATSN TV/Stop the Threat and the Pursuit Channel line-up through NRA Freedom Fridays allows like-minded individuals and entities to come together and stand for the freedoms enjoyed by our nation. The NRA Freedom Friday campaign appropriately launched following Independence Day.

NRA Freedom Fridays action-packed prime time line-up will include:
8:00 PM EST - Trigger Time TV
8:30 PM EST - American Airgunner
9:00 PM EST - American Trigger Sports Network (ATSN)/Stop the Threat
9:30 PM EST - Gun Talk TV
10:00 PM EST - Doug Koenig's Championship Season
10:30 PM EST - Guns & Gear TV
11:00 PM EST - 3 Gun Nation

ATSN/Stop the Threat also airs:
Wednesday 2:00 PM PST/5:00 PM EST
Thursday 10:00 PM PST/Friday 1:00 AM EST
Friday 6:00 PM PST/9:00 PM EST
DirecTV 604/DISH 393

"This alliance is a great chance to celebrate our rich outdoor heritage and lifestyle," said Wayne LaPierre, CEO and Executive Vice President of the NRA. "The NRA's fight for freedom begins and ends with the true-blue beliefs that generations of Americans hold dear. This partnership with Pursuit Channel gives the NRA another effective vehicle to stay connected to those Americans, while introducing a new audience to the world of sport shooting and hunting."

ATSN on YouTube with Bonus Footage!
ATSN now presents FULL episodes on YouTube, including Stop the Threat self-defense programming and your favorite trigger sports episodes as seen on ATSN TV and Trigger Sports LIVE! Additional footage includes bonus clips from the field, behind-the-scenes, featured shooters, sponsors, products and more!

Subscribe today at www.youtube.com/ATSNtv!


Featured Blogger: David Codrea - War On Guns
FREE DVD Transcripts Available
FREE DVD Transcripts of ATSN TV and STOP THE THREAT as seen on the PURSUIT Channel
NOW AVAILABLE!



Send requests to live@ATSN.tv


Write "Transcript Request" in the subject line
and include the episode description.
Transcripts are FREE plus shipping and handling.. Shipping and handling waived for Law Enforcement professionals or Firearms Instructors for use in in a discussion group or classroom.




Extreme Multi-3 Gun DVD Trailer
Trigger Sports LIVE! caught up with the X3Gun Multi-gun shooters in Piru, CA at the Unique Gun Range and The Deadwood Boys range. The full version DVD NOW SHIPPING!!




Order your Full Version DVD's today. NOW SHIPPING!
"ATSN.TV Store"

Sneak preview of the USPSA 1911 Single Stack Pistol Match at PASA Park in Barry, IL filmed by the ATSN.tv Trigger Sports LIVE! Order your own full-version DVD at "ATSN.TV E-BAY Store"

Congratulations to Rob Leatham and Julie Golob from ATSN.tv