Social Media
For Show Updates & News:
Follow @ATSNtv
Tweet Your Comments to Host,
James B. Towle:
Tweet to @JamesBTowle
Tweets by @jamesbtowle
VISIT OUR
YouTube CHANNEL:
The Tueller Drill






Order full version shooting events on DVD at "ATSN.TV E-BAY Store"


ATSN Television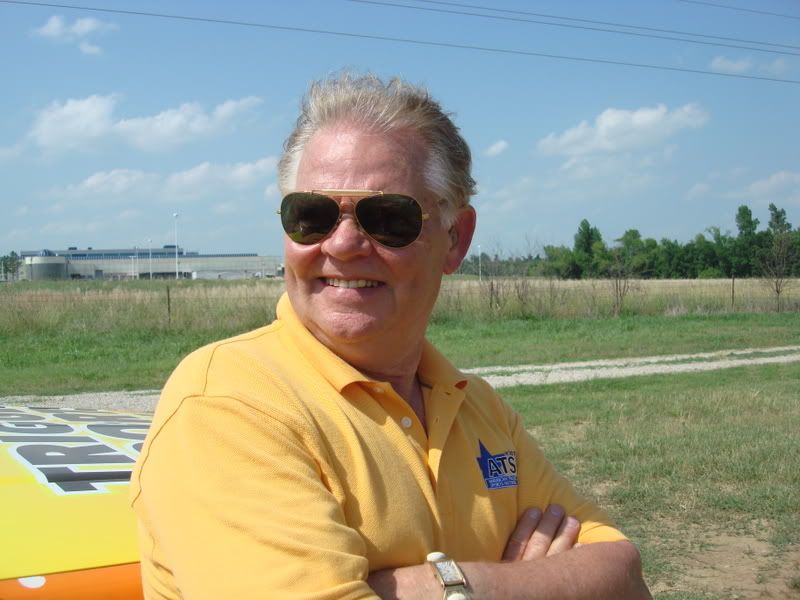 hosted by James B. Towle

We are committed to providing our viewers with the best shooting news, shooting tips and self-protection information. You don't want to miss an episode of Stop The Threat or shooting events on Trigger Sports TV, or commentary on Trigger Sports LIVE!
Trigger Sports LIVE!
Trigger Sports TV!
Stop the Threat!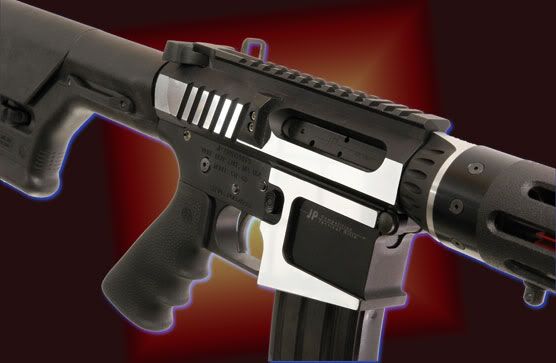 Coming to Sportsman Channel!


Monday 10:30PM EST - January Premiere

On the Pursuit Channel!



FRIDAY NIGHTS
6:00PM PST/9:00PM EST
DISH NETWORK
Channel 393 HUNT
DIRECTV
Channel 604 PRST



Streaming on Roku!

STOP THE THREAT

Hosted by James B. Towle

FRIDAY OCT 3, 2014
STOP THE THREAT
"Quick Action"

FRIDAY OCT 10, 2014
STOP THE THREAT
"Facing the Tail"

FRIDAY OCT 17, 2014
STOP THE THREAT
"Who's the Bad Guy?"

FRIDAY OCT 24, 2014
STOP THE THREAT
"Neighborhood Watch"

FRIDAY OCT 31, 2014
STOP THE THREAT
"Home Held Hostage"

FRIDAY NOV 7, 2014
STOP THE THREAT
"Bad Idea"

FRIDAY NOV 14, 2014
STOP THE THREAT
"What's In Your Safe?"

FRIDAY NOV 21, 2014
STOP THE THREAT
"Unexpected Company"

FRIDAY NOV 24, 2014
STOP THE THREAT
"Morning Surprise"

FRIDAY DEC 5, 2014
STOP THE THREAT
"Fighting Back"

FRIDAY DEC 12, 2014
STOP THE THREAT
"Psycho Redux"

FRIDAY DEC 19, 2014
STOP THE THREAT
"Knockout"

FRIDAY DEC 26, 2014
STOP THE THREAT
"Perceived Threat"

SELF DEFENSEEXPERT GUESTS>


SARAH CORTEZ>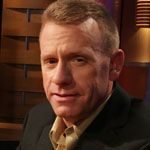 WES DOSS>
WILLIAM DUGGAN>
DAN MARCOU>
RICHARD PORTWOOD>
MONICA RODRIGUEZ>
>
DUNCAN STEWART>
CHRIS WOLF>
WEEKLY AIR TIMES:
WEDNESDAY - 2:00PM PST/
5:00PM EST
THURSDAY - 10:00PM PST
FRIDAY - 1:00AM EST
FRIDAY - 6:00PM PST/9:00PM EST

MISS AN EPISODE?
VISIT OUR ARCHIVES ABOVE,
WWW.YOUTUBE.COM/ATSNTV
OR CLICK ON
THE PURSUIT CHANNEL BELOW

Upcoming Shows
American Trigger Sports Network Coverage

ATSN TV
STOP THE THREAT

FREE DVD TRANSCRIPTS AVAILABLE
Pay Shipping & Handling $9.95

Watch upcoming
"Stop the Threat" episodes
Featuring ALL law enforcement
Special Guests:
Wes Doss, William Duggan & Chris Wolf

Advice on self protection from
real professionals in the field!


ATSN News


Stop the Threat and ATSN Trigger Sports TV full episodes are always available "On Your Computer 24/7, When YOU Want to See It!" at www.ATSN.tv and on our YouTube Channel at www.youtube.com/atsntv.

Now you can also stream our Pursuit broadcasts live on your computer, iPad, iPhone and Chromecast TV by visiting the following link:




http://www.vidillion.tv/pursuitchannel

Bookmark it and never miss a show no matter where you are!
Featured Trigger Sports TV Episode!
ATSN Trigger Sports TV Featured Episode
2011 International Revolver Championship and Taran Butler's Training Course


ATSN Trigger Sports TV Shooting Events Promo
ATSN Trigger Sports TV presents FULL episodes of your favorite shooting events via the Trigger Sports TV menu tab above and on our YouTube Channel, alongside Stop the Threat self-defense programming and bonus clips from the field, behind-the-scenes, featured shooters, sponsors, products and more!

Subscribe today at www.youtube.com/ATSNtv!


ATSN: Stop the Threat - 7 Time Telly Award Winner!
ATSN TV & Stop the Threat
Winner of Seven People's Telly Awards!

OUR FANS SAY IT ALL! - Featured Viewer Comment - Rex
Each week James receives email from our viewers. Here is what one viewer had to say:

Mr. Towle,

I just discovered your show and I want to thank you for a really informative program. Not only do I enjoy it, but my wife who usually walks out of the room when I watch gun related shows actually stayed in the room to watch all four of the episodes that I had recorded. The information that you give has helped me to reinforce situation awareness with my wife, who even though she has a concealed carry permit, doesn't carry her weapon. Drives me crazy. In her defense, she is a school teacher and cannot bring a weapon on campus even into the parking lot. But I haven't yet convinced her to carry otherwise, hopefully with the help of your show I think she's starting to get it.

Yours is definitely my favorite gun related show and without a doubt the best edited of the bunch.

Rex
OUR FANS SAY IT ALL! - Featured Viewer Comment: Michael
Each week James receives email from our viewers. Here is what one viewer had to say:

Mr Towle,

I love your show. You bring people from across the nation with varying levels of experience and expertise in a multitude of categories to analyze various real-life situations that have taken place. These situations are "typical" scenarios that a gun owner could find themselves in at any given moment. This show looks at the situations and breaks them down at different intervals and discusses the things that are being done right vs. the things being done wrong. It also looks at the situations from various different angles, which is something that should always be done. I'm a Georgia boy, and I turn 21 in a month. I can't wait to get my concealed carry permit. You've had some correspondence with my father and he's the one that turned me on to your program. My dad is very experienced when it comes to law enforcement and he gives high praise to your program for the way you break it down and the things you and the panel give for alternate courses of action. I've spent some time in the army, and I must say, your program impresses me. I'd just like to say "thank you" for putting the effort into finding these scenarios and bringing the different panels in to analyze the situations. I'd love to hear back from you.

Sincerely,
Michael
Featured Blogger: David Codrea - War On Guns
Extreme Multi-3 Gun DVD Trailer
Trigger Sports LIVE! caught up with the X3Gun Multi-gun shooters in Piru, CA at the Unique Gun Range and The Deadwood Boys range. The full version DVD NOW SHIPPING!!




Order your Full Version DVD's today. NOW SHIPPING!
"ATSN.TV Store"

Sneak preview of the USPSA 1911 Single Stack Pistol Match at PASA Park in Barry, IL filmed by the ATSN.tv Trigger Sports LIVE! Order your own full-version DVD at "ATSN.TV E-BAY Store"

Congratulations to Rob Leatham and Julie Golob from ATSN.tv


Contact Us
If you are experiencing a problem viewing the shows or with our website, then feel free to
contact our support team
New episodes posted weekly on Weds at 12 Noon PST.
About ATSN
NOTE: ATSN was born from the already popular national Radio broadcast, "Trigger Sports Radio", hosted by James B. Towle. Towle wanted to bring the world of Trigger Sports to a whole new level by introducing video clips and LIVE coverage from shooting events, plus NRA updates from Headquarters, Hunting Reports and expert guests on Trigger Sports LIVE! an internet television weekly show. From there, Towle expanded by introducing Trigger Sports TV via DirecTV and Dish Network on the Pursuit Channel. Traveling across the USA, Towle and the ATSN film crew taped competitions and training events in all shooting discipline. Soon after, Towle realized that gun owners needed information on the responsibility of personal self-defense and gun handling beyond the shooting range, and Stop the Threat was born. Each week a panel of law enforcement experts discuss the re-enactment of true crime incidents that have occurred throughout the US and offer the audience sound information to better protect themselves and their loved ones. Towle often asks the viewers to consider "when to shoot or when to retreat". ATSN continues to be the leader in your trigger sports, and personal defense tactics and education.
Mission Statement
"To discuss the safe and responsible ownership of guns as a family sport and an American Tradition".
Quoted :
James B. Towle, Chairman and CEO
© Copyright 2008, All Rights Reserved